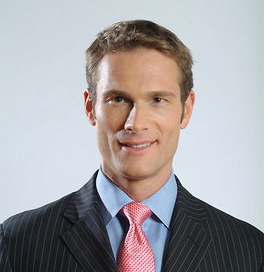 Lloyd Princeton is founder and principal consultant of Design Management Company.   
With Lloyd's coaching and consulting, interior designers and architects discover how to increase revenue, gain media exposure and develop their businesses.
Clients include Polo Ralph Lauren, Kravet, Ann Sacks and hundreds of reputable design and architecture firms throughout North America. Lloyd is a sought-after speaker internationally. (See more clients here.)
Design Management Company, founded in 1999, serves designers from offices in New York, Los Angeles and London.  Design professionals learn how to improve a full range of business practices, from negotiating rates and structuring contracts to entire marketing campaigns.
Lloyd guides clients in reaching higher profits and increased media exposure.  Clients achieve these results with innovative business development strategies, and new knowledge of market analysis, time management and fee maximization.
Lloyd established DMC as a premiere resource for you to find everything you need for your business to be successful, from a simple letter of agreement to extensive marketing, promotions, media relations, graphic design and web development.
Whatever your business's unique needs and circumstances are, Lloyd and his dedicated staff help you achieve greater satisfaction and profitability. 
Find out how quickly how to accomplish your goals and build a more rewarding and profitable business.  Schedule your consultation with Lloyd, details here.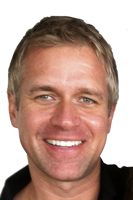 Tim Diffley is a graduate of Boston University's College of Communication. He began his career serving in a number of positions with a variety of professional and trade associations in Washington, D.C., culminating in his role as the Director of Chapter Services for the American Society of Interior Designers (ASID). After moving to Los Angeles, Tim administered the ASID/LA chapter office in the Pacific Design Center. In 2008, he began publishing The Corporate Council on Africa's monthly print magazine, The Africa Journal. In 2011, Tim started his own business, Positive ID Consulting, focusing on publishing, marketing and graphic design. Tim currently provides DMC with copywriting, product development, and administrative support, as well as a host of other services.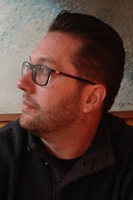 Russ Winer is a problem solver with an acute attention to detail. He has been creating graphic solutions for clients for over 17 years and thoroughly understands the importance of combining a strong work ethic with dedication and integrity. In 2010 Russ started RED Creative: print and multi-media with a client focused vision in mind, the client base ranges from small start-up business to multi million dollar company's like Gold's Gym International, Honda and Microsoft. With an emphasis in design and art direction, Russ is well versed in branding, print and interactive design, Interior and exterior signage, direct response, packaging, marketing collateral, web development and advertising. He has directed photo shoots, and is very familiar with pre-press preparations, press-checks and vendor relations. Russ loves the challenge and thrives on new design opportunities.
As a consultant for over a decade, Russ currently provides art direction and graphic design services for DMC as well as their clients in need of some help.Take a peek at his work and how he has turned ideas into reality. http://www.red-creative.net/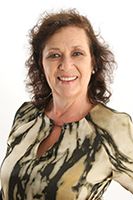 Bibiana Princeton is a search specialist and recruiter with Design Management Company since 2008. She helps employers define their formal and informal requirements for a perfect employee. Using her extensive industry knowledge and contacts she finds employees with the skillsets and personalities that best fit client needs.
Bibiana has a BA from Mills College, a Masters in Neuro Linguistic Programming from NLP Marin and is certified by the Coaches Training Institute for life and leadership coaching. A world traveler and appreciator of art and style, she enjoys botany, fashion design, textiles and helping people attain a life better than they thought possible.