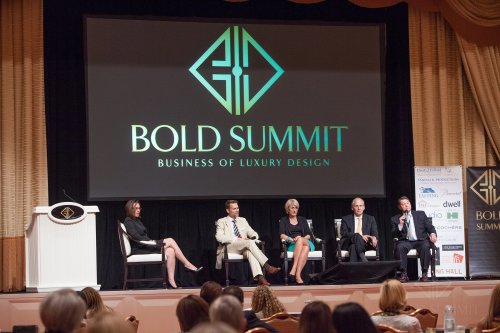 Is your business as good as it could be? You may feel that you are doing the best you can. But sometimes all it takes is for someone to show us a different way, a better way, that we had not seen before, and suddenly – flash – that little light bulb goes off in our head and everything changes. We see a new way forward, new possibilities, new rewards.
To my surprise and delight, I recently discovered that I had inspired such a moment in an up-and-coming designer. In an interview with the design digital-zine RueDaily, Toronto-based interior designer Meredith Heron shared her "light bulb moment":
My light bulb moment was brought to me by Lloyd Princeton of the Design Management Company about a decade ago. He gave a talk that I was invited to attend and showed me that I was running my business entirely wrong. He introduced me to retainers and charging what I was worth instead of what I thought I could get. It was empowering and exciting.
My hat is off to Meredith. I don't remember how many designers were in the room that day, but she grabbed hold of an insight, took it and ran with it. I showed her how it could be done, but she is the author of her own success.
And what about you? Are you ready to take your business to the next level? I invite you to join me at the Business of Luxury Design (BOLD) Summit in Las Vegas, August 28-29, 2014. Or check here for other upcoming speaking engagements.