Recommend design business resources and advice to help you thrive professionally and in life.
Books – Recommended Reading
---
Videos – Free Business Training by Lloyd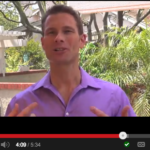 How-to videos cover key elements for business building, and marketing insights from top pros. Also get sneak previews of new course offerings and services to create powerful new strategies for your business.
---
Articles – by Lloyd around the web
Lloyd has appeared in dozens of news media, including the New York Times, Wall Street Journal, @Home Magazine, Icon Magazine, Interior Design Magazine and Hospitality Design.
Here are selected articles on the design business and today's lifestyle.
---
Publications – Video Courses and Books to Use Any Time